All Grown Up?
Adults need their timeto play, too. When we were young we learned about how to interact and how to get by with the medium of play. As we grew we tended to "put aside childish things" and managed to suck much of the fun from our lives.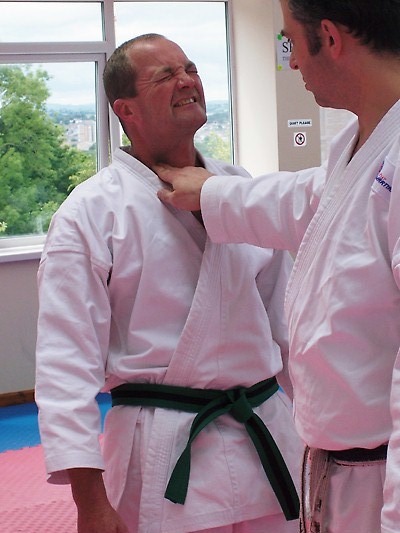 You can have the fun back. You can come and enjoy social interaction with people who understand respect and courtesy, and at the same tiem they want to work out. We all started as beginners, there are no "arm-chair experts" here; so we know what you go through when you begin training. We understand the nerves and the expectations, but you will find that our high-graded students are there to help you in your endeavour, and that they will coax you to ever higher tribulations.
The sport side of our martial art is available, but most of our time is spent training our minds and bodies to deal with unexpected assault. That doesn't make us paranoid (indeed, it's some of the most fun training that we do), but instead teaches us how to negotiate both mentally and physically how to deal with our emotions under stress. We'll teach you locks, throws, takedowns, chokes, striking and kicking, - and of course how to avoid having those things done to you.
For more info, give us a call on 01626 360999 or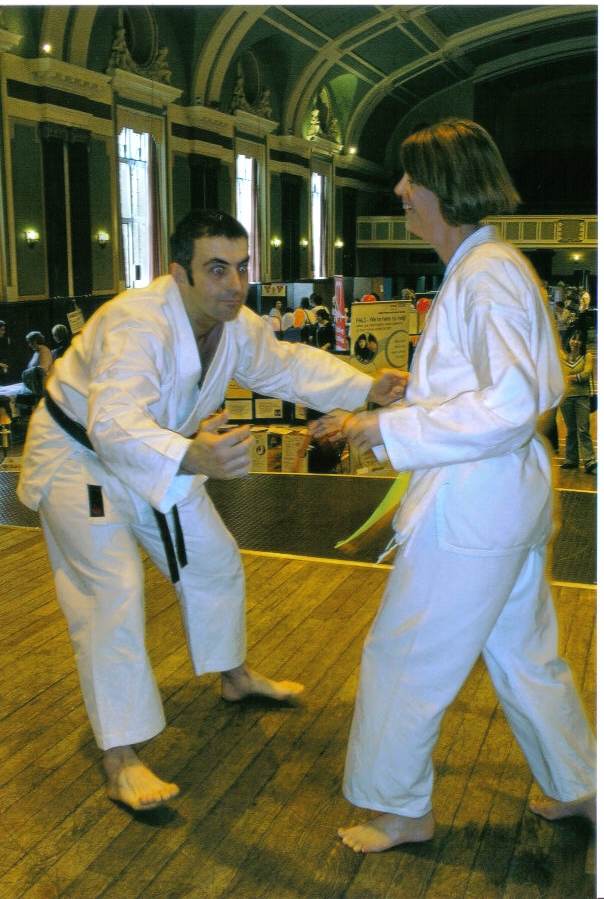 email here .